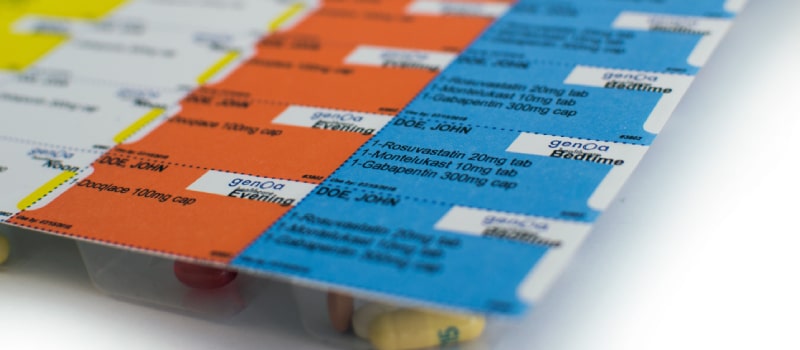 Full-Service Pharmacy Onsite
Genoa Healthcare is a full-service pharmacy right here at Western Mental Health Center. Genoa Healthcare pharmacists specialize in behavioral health, but can fill your prescriptions from any doctor – primary care or specialist. In addition, the pharmacy offers:
Free mail delivery directly to your home
Pre-filled pill organizer packaging to help you remember to take your medication
Refill reminder calls to make sure you have timely refills
Online bill pay
Click below for a flyer with more information.
The pharmacy is open and the staff is ready to answer your questions – stop by the pharmacy to learn more!
Genoa Healthcare Pharmacy
Located within Western Mental Health Center
1212 E College Drive
Marshall, MN 56258
(507) 401-2004
(507) 401-2006
Monday-Friday: 8:30am – 5:00pm